All of our products are CONCEIVED, PRODUCED AND HANDMADE IN ITALY.
Our sets have as their main features the unique and accurate sound and a high sustain. The ease of tuning and unmistakable design give even more personality to the TestaQuadra sets.
TECHNICAL SPECIFICATIONS
QUA-DRUM bass drum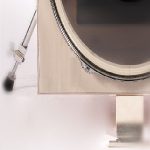 "Square" shape bass drum.
Mix of beech and birch woods with 13 "or 16" swivel leather and resonant SQUARE SKIN system.
Pedal housing plate with height adjustment.
QUADRATURA Stems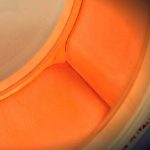 Innovative wood coupling system made up of 90 ° angles.
Beech Birch poplar mix with progressive thickness from 5 to 8 mm assembled with the Quadratura System technique.
TestaQuadra Hardware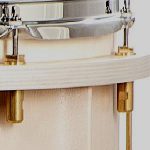 TestaQuadra has also designed and produced parts of mechanical components in Italy.
TestaQuadra gig bags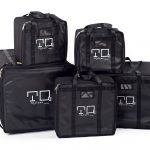 TestaQuadra gig bags are robust, practical and unmistakable.
TestaQuadra drums reserves the right to modify certain details of the products shown in the photos.